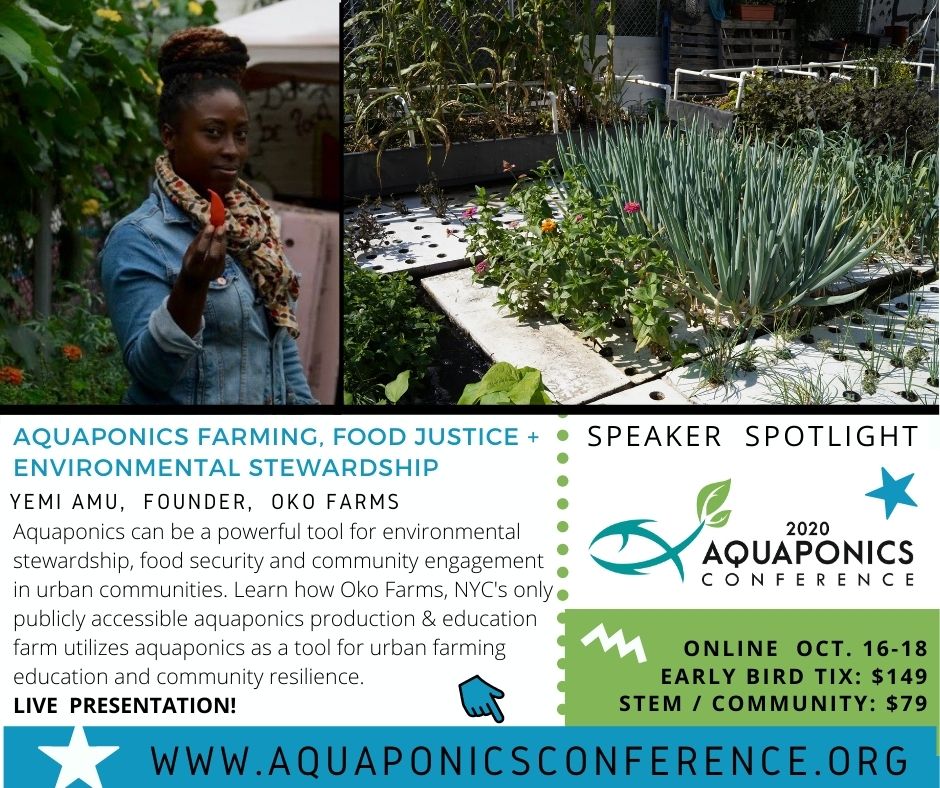 Check out the Agenda for Sunday, October 18 of The 2020 Aquaponics Conference, Cultivating the Future. On Sunday, Yemi Amu from Oko Farms in Brooklyn, NY will discuss aquaponics, food justice, and environmental stewardship!
See the Full Agenda: PDF Agenda, Sunday October 18, Cultivating the Future
Early Bird Tickets Ending October 2, Save $100!!!
Learn More: $149 Early Bird Ticket w/o Membership
Learn More: $199 Early Bird Ticket with Membership — Save 20% of Membership!
Full Program with presentation descriptions and speaker bios will be published October 9. Agenda subject to minor changes.
Did you know that teachers and community-growers are eligible for super-discounted tickets! Learn more about the STEM & Community Discount!!!
Learn more: https://legacy.aquaponicsassociation.org/stem-community-discount-tickets-2020-aquaponics-conference/
On Sunday, Amy Falcone from Bella Vita Farm will discuss their story of a successful startup, and then the challenges navigating through the pandemic.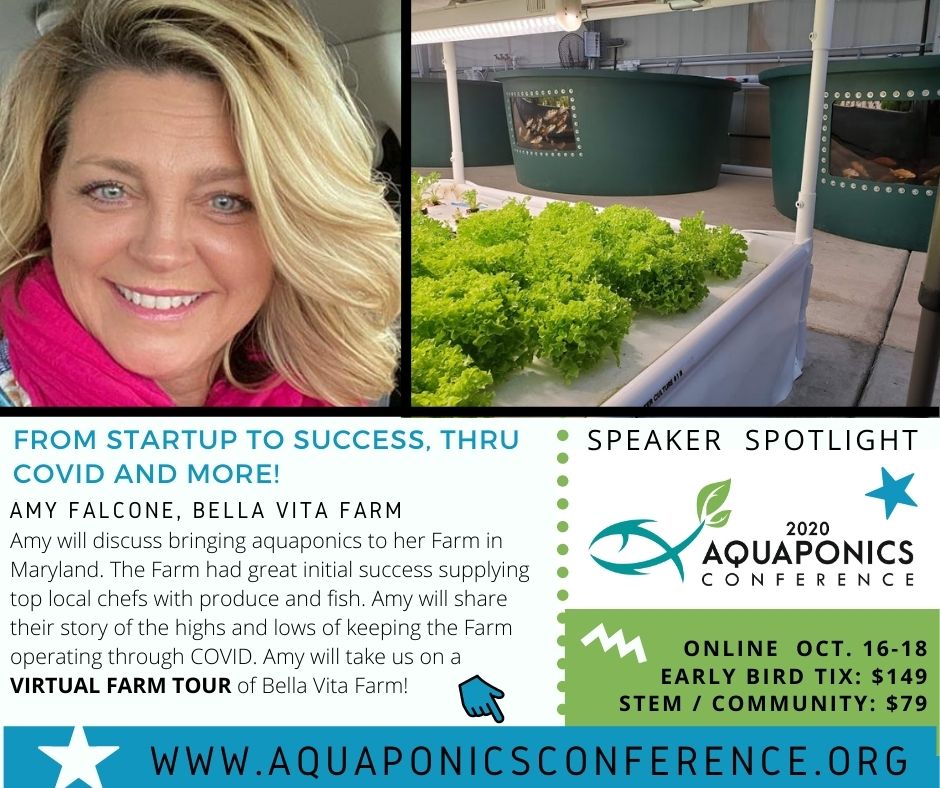 d