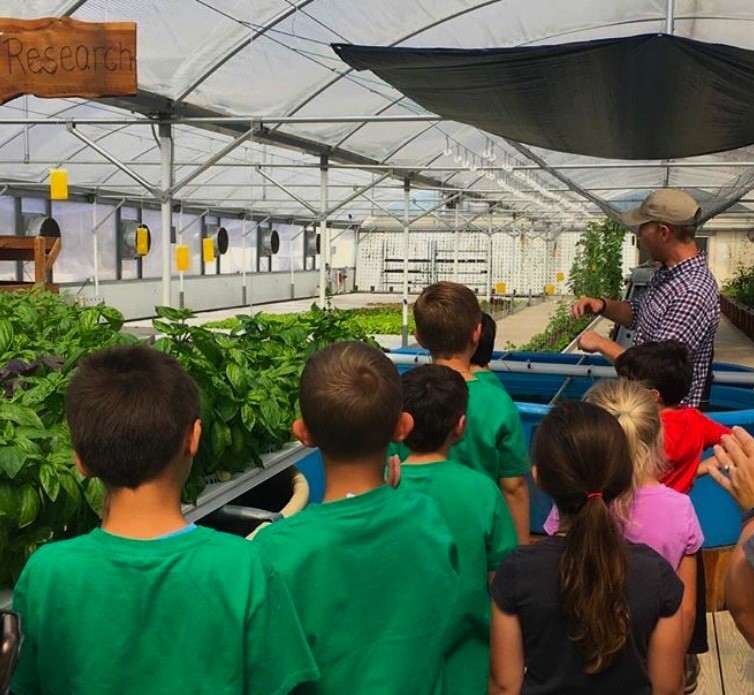 The Aquaponics Association has TWO open Board positions: 1) Treasurer; and 2) General Board Member. Please see descriptions, below.
To Apply, please email a CV or resume and a brief statement of interest to community@legacy.aquaponicsassociation.org
The Aquaponics Association is a nonprofit, Member-based organization that expands the practice of aquaponics through education, advocacy, and connection.
Board Members will consult on and execute activities that further the Association's Mission, such as:
Participating in a Working Group to convene Members and plan / execute activities to advance a specific field within aquaponics: Commercial, Community, STEM Education, or Research;

Writing articles, emails, Social Media posts, or Members Area content;

Planning and executing the annual conference, monthly webinars, or other activities;

Attending external events and representing the Association;

Reaching out to new aquaponics audiences, partners, and potential funders;

Raising the profile of aquaponics in the media or among policy-makers;

Ensure that the Association is in good financial and legal health, and operating according to our bylaws; and

Any other activities that can expand the practice of aquaponics and help our Members!
Responsibilities of Aquaponics Association Board Members
Board Members are expected to devote about 10 hours per month to the Association

Attend two 1-hour Board calls / videos per month

Be available to spend about 8 additional hours per month on Association activities

Board Members are expected to check the Association Members Communication Area at least once per week to check on activity and respond to correspondence

Board Members are asked to respond to all email, phone, text, and Member's Area correspondence relating to Association business within about two business days

The Board is subject to a Conflict of Interest Policy (see Bylaws Addendum)

Board Members are expected to provide a photograph and brief bio for the Association website "About" page within one month of becoming a Board Member

Board Members are expected to fill out their Members Area profile

Board terms are three years, though we can consider a 2-year term
Board Privileges
In return for Board Members devoting approximately 10 hours per month toward the Association, Board Members are granted the following privileges:
Free General Membership during the years of their service, and for one full year after their service ends. (Or $60 off an Affiliate Membership for these periods)

Free ticket to the Annual Aquaponics Association Conference

Free access to all Association paid products including online webinars, conference videos, and related materials

Board Members are legally protected from liability by the Aquaponics Association's Directors and Officers Insurance Policy

Board Members will be listed with a photograph and short bio on the Association website About page

All new Board Members will be mailed a free Association t-shirt
TREASURER DESCRIPTION
Develop and Maintain an Annual Association Budget and an Annual Conference Budget

Make and collect payments on behalf of the Association

Help to develop and execute Association Fundraising Activities

Consider the Association's financial status and the financial impact of potential Association actions and represent this viewpoint on Board decision-making

Assist in maintenance of Association bank accounts and payment applications, and manage the Association;s Quickbooks Account

Provide very brief monthly report of the Association's financial status

Assist in preparation of financial information for annual tax filing