The Aquaponics Association is publishing the 2020 Statement on the Organic Certification of Aquaponic Crops to explain to policy-makers, the media, the public, and other industry players that aquaponics is a perfect fit for the Organic label; and that losing Organic-eligibility will set back this vital, sustainable industry. Over 200 organizations and individuals signed the Statement. 
See the full Statement and signatories, below, or click here for a PDF: 2020 Statement on the Organic Certification of Aquaponic Crops.
We have to raise our voices to keep Aquaponics, Hydroponics, and other Controlled-Environment Growing eligible for USDA Organic certification! A Lawsuit against the USDA is attempting to strip Organic-eligibility from hydroponics and other "container-based" agriculture, which will impact aquaponics growers.
In addition to this public Sign-On Statement, The Aquaponics Association has formally signed an Amicus Brief to the Court, expressing our view that aquaponics and other "container-based" growing must remain Organic-eligible. The Amicus brief was organized by the Coalition for Sustainable Organics.
***This campaign will persist even after the court case, you can still get involved! Sign on the next version and receive updates.
Here is the full Statement:
November 23, 2020
2020 Statement on the Organic Certification of Aquaponic Crops
In Relation to Case No 3:20-cv-1537 before the US District Court for the Northern District of California
The Aquaponics Association and undersigned organizations and individuals write to express our support for the continued eligibility for aquaponic crops to be certified USDA Organic. We are opposed to the pending lawsuit that seeks to revoke this eligibility: Case No 3:20-cv-1537 regarding the Organic Certification of "hydroponic operations, which are production systems that grow food and crops without any soil."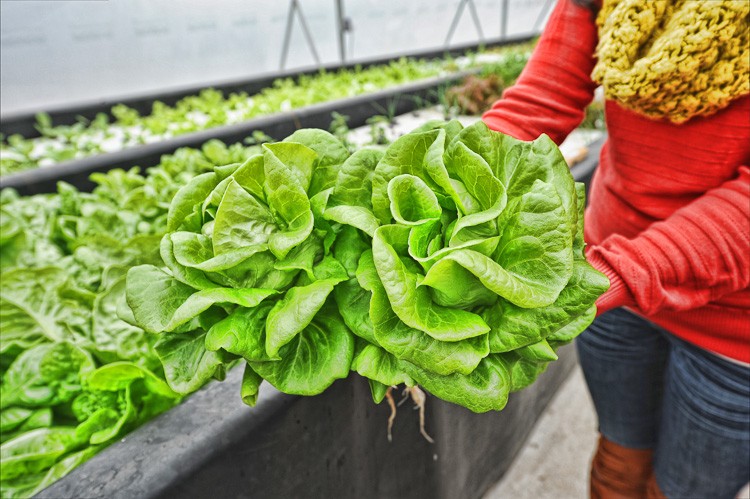 Aquaponics is a food production method integrating fish and plants in a closed, soil-less system. This symbiotic relationship mimics the biological cycles found in nature. Aquaponics has been used as a farming technique for thousands of years and is now seeing large-scale viability to feed a growing global population with fresh produce and efficient fish protein.
Benefits of aquaponics include dramatically less water use; minimal agriculture discharge to air, water, and soil; the ability to grow food in cities, deserts, and other inhospitable climates; and more production per land area.
Aquaponic systems include a hydroponic component in which plants are grown. If this lawsuit is successful, many aquaponic growers will likely lose their organic certification that is critical to their economic success.
Aquaponics Fits the Organic Mission
The Organic label is about empowering consumers to identify products that match their values. Consumers do not prefer organic because it is grown in soil; they prefer it because it is pesticide-free, environmentally sustainable, and relies on natural ecosystems for plant growth.
So, does aquaponic produce align with what the consumer expects when they purchase "Organic"?… YES!
"Organic" is perceived by consumers to mean:
Production without synthetic chemicals
Many aquaponic farms operate with only Organic, OMNI-certified materials. Aquaponic systems can thrive without the use of synthetic pesticides, herbicides, and fertilizers.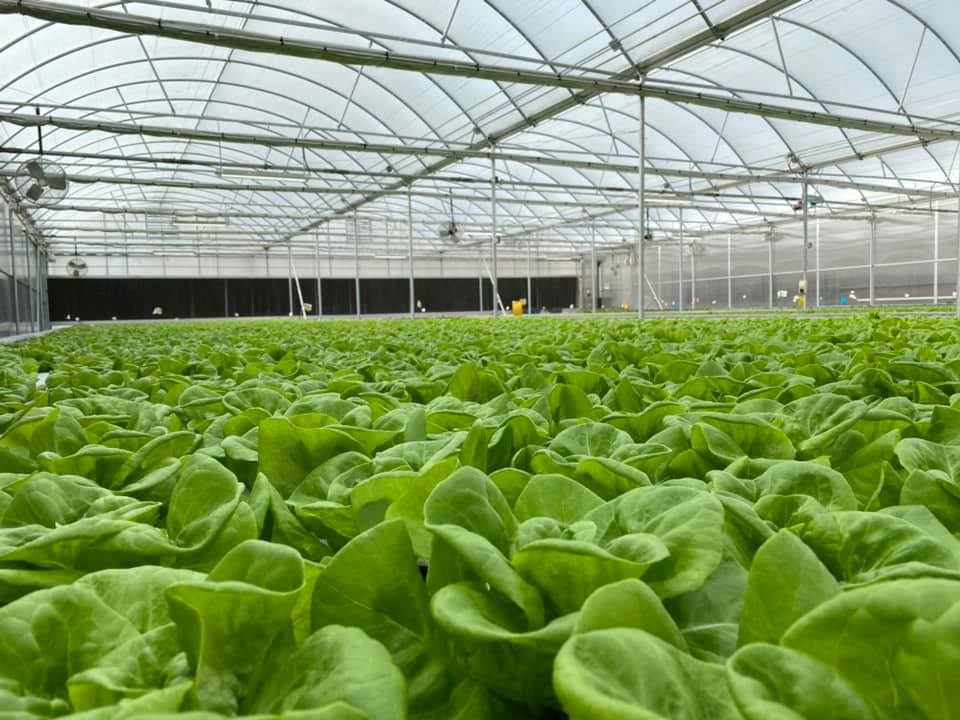 Production that fosters the cycling of resources, ecological balance, and biodiversity conservation
Aquaponic systems can be closed-loop ecosystems in which only the minimum required water and nutrients are added and with minimal or no discharge. Aquaponics has also proven that it can produce more food than soil culture per area, thus saving more of the natural environment from the ever-growing toll of large-scale agriculture. And, aquaponics produces the most efficient animal protein: fish.
Production that relies on biological ecosystems to support plant health
Aquaponic systems rely on a robust microflora in the root zone—made of the same types and numbers of bacteria and fungi that thrive in soil. This flora converts nutrients into forms available to plants and maintains plant health by reinforcing naturally-occurring mechanisms of disease resistance—just as in a healthy soil.
Production that responds to site-specific conditions by integrating cultural, biological, and mechanical practices
Consumers expect that organic produce has been grown with a healthy human element, where local customs, expertise, and ingenuity can overcome droughts, concrete jungles, and climate changes. Aquaponics allows environmentally-sensitive agriculture where growing in soil isn't possible. And, controlled environment growing offers the possibility of local food year-round.
This lawsuit, if successfully, would prevent entire regions of the country from the benefits of the organic label to their farmers.
In an era of climate change, resource depletion, and rapid population growth, the organic price premium is a critical incentive to draw more growers into aquaponics. If this lawsuit succeeds, the aquaponics industry will not grow as quickly and our environment, health, and economy will suffer.
On behalf of the Aquaponics Association, and the undersigned organizations and individuals (in italic), listed by state.
ALABAMA
Gardens on Air
Southern Organics
Dan Cloutier
James Green
ALASKA
Mike Ivkin
Tyrone Brown
ARIZONA
Troy Foote
CALIFORNIA
The Agua Farmers
AONE Aquaponics
Butler Valley Carole Sund Center
Celltech Co.
Class1 produce
Fresh Farm Aquaponics
Go Fish Farm
Lavineyard Farms
Milehigh Aquaponics
SchoolGrown Aquaponics
Seouchae Natural Farming
Shwava, Inc.
Smart Bee Controllers
Taylor B. Duryee
Dustin M Gannon
Karissa Lawson
Raymond J Sanders
Patrick Silvis
Elizabeth Van Pelt
Mark Weyant
COLORADO
R5 High School
The Aquaponic Source
Bountyhaus School Farms
Colorado Aquaponics
Dahlia Campus for Health and Wellness Aquaponic Farm
Ecoponex Systems International LLC
Emerge Aquaponics
Fisheries Technology Associates, Inc
Flourish Farms
Grand Valley Greens
GroFresh Farms 365
Northsider Farms LLC
CONNECTICUT
Bigelow Brook Farm
DISTRICT OF COLUMBIA
Anacostia Aquaponics DC LLC
P.R. Harris Food Hub
University of the District of Columbia
FLORIDA
Aquaponic Lynx LLC
The Aquaponics Doctors, Inc.
The Family Farm
GreenView Aquaponics, LLC
Sahib Aquaponics
Traders Hill Farm
Paul Fouche
Aubrey K Sloan
Pardeep K Vedi
GEORGIA
FM Aquaponic Farm
Georgia Aquaponic Produce LLC
TRC Aquaponics
Ula Farms
Alicia Holloway-Ricks
Amber C. Monroe
Mary Sharpe
HAWAII
Friendly Aquaponics, LLC
ILLINOIS
Central Illinois Aquaponics
KENTUCKY
K&L Organics
Purple Thumb Farms
Regenerative Ecosystems
West KY Aquaponics
LOUISIANA
Aquatic Ecosystems LLC
Carrie Brekeen 
MARYLAND
Bella Vita Farm
Greenway Farms, LLC
University of Maryland
MASSACHUSETTS
Aquaponics Academy
Garrett M. Tunison
Manrique Varela
MICHIGAN
Vital Aquaponics
Toure LEE
MINNESOTA
Bright Future Farms
Menagerie Greens Inc.
Eric Lundborg
MISSOURI
7Cs Winery
Aquatic Gardens Greenhouse
Irene Cassens
Lisa McLaurin
Barry Skelton
Ryan Warbritton
Janna White
MISSISSIPPI
Synergy Aqua Farms
Raymond Parker III
NORTH CAROLINA
100 Gardens
Front Line Urban Farms
Grace Goodness Aquaponics Farm, LLC
William Tilson
NORTH DAKOTA
Barfield Fresh Organic Produce & Fish, Inc.
NEW HAMPSHIRE
Victory Aquaponics 
NEW MEXICO
Desert Verde Farm LLC
Growing the Greens
High Desert Aquaponics
Howling Coyote Farms
Lettuce, Etc. LLC
Openponics
Project Urban Greenhouse
Sanctuary at ABQ
Santa Fe Community College
Payton Davis
Dylan W. Martin
Rossana Sallenave 
NEW YORK
iGrow News
Oko Farms
Melissa Owens
Marc L. Maynard 
OHIO
Berean Aquaponic Farms and Organics LLC
Wildest Farms
OKLAHOMA
Greener Grounds LLC
Reid Ranch
Symbiotic Aquaponic LLC
Donald Jackson
David Turner
Jeff Wimberly
OREGON
Ingenuity Innovation Center
Live Local Organic
Practical Aquaponics
Triskelee Farm
PENNSYLVANIA
Aquaponics at State High
Farms Close By
Yehudah Enterprises LLC
Jack Lyke
TEXAS
BioDiverse Technologies LLC
BnE Enterprises
Doodley Dee's Farm, LLC
East Texas Aquaponics, LLC
GardenWorks Farms
Gentlesoll Farm
HannaLeigh Farm
K&E Texan Landscaping
King's Farm
The Modern Victory Garden
R&B Aquatic Distribution, Inc.
Tarleton State University, Aquaponics Hydrotron
West Texas Organic Gardening
UTAH
Aquaponics Olio
Carl Searle
Pany Zak
VIRGINIA
Gold-Micro Corporation
Grace Aquaponics
Return to Roots Farm
VERMONT
The Mill ART Garden
Courtney Dragiff
WASHINGTON
Impact Horizon, Co.
The Farm Plan
Life Tastes Good LLC
Northwest Aquaponics LLC
Wind River Produce
Ed Favilla
Jason Morse
Don Mueller
WISCONSIN
Nelson and Pade, Inc.
Jayne Lauby
INTERNATIONAL
International Society of Horticultural Science

AUSTRALIA
Wirralee Pastoral Solum Farm
Practical Aquaponics
BHUTAN
Chhuyang – Aquaponics in Bhutan
BRAZIL
Habitat Marte
Pedra Viva Aquicultura
BULGARIA
Via Pontica Foundation
CANADA
Agro Resiliency Kit (ARK) Ltd.
Fresh Flavor Ltd
Lethbridge College
W.G. Guzman Technical Services
Garden City Aquaponics Inc.
Green Oasis Foods Ltd.
Pontus Water Lentils Ltd.
Aquatic Growers
University of Guelph
Power From Within Clean Energy Society
GREEN RELIEF
Graeme Smith Consulting
ML Aquaponics Inc
North Star Agriculture
EGYPT
Central Laboratory for Aquaculture Research
FRANCE
Vegetal Grow Development
INDIA
Prof Brahma Singh Horticulture Foundation, New Delhi
Blue's and Green's
Spacos Innovations Private Limited
ITALY
Grow Up 
JORDAN
Aquaponics AI
MALAYSIA
BNS Aquafresh Farming
NIGERIA
University of Abuja
PHILIPPINES
Central Luzon State University
IanTim Aquaponics Farm
PORTUGAL
True Spirit Lda
ROMANIA
Bucharest Association of Romanian Aquaponics Society
SAUDI ARABIA
Aquaponica
SENEGAL
Ucad Dakar
SINGAPORE
Aquaponics Singapore 
Contact:
Brian Filipowich, info@legacy.aquaponicsassociation.org